[NEWS]: Christ Image Reveals New Album, "Fight of Faith"& Tracklisting
"Fight of Faith" is based on 1Timothy 6:12 (Fight the good fight of the faith. Take hold of the eternal life to which you were called and about which you made the good confession in the presence of many witnesses – ESV). Christ Image says the project was birthed out of his personal challenges and battles with his Christian faith.
In these turbulent times where materialism is glorified and lies are easily spread across the media it is important that believers fix their eyes on Jesus. This project is meant to help the believer to conquer his doubts as he views the world through scriptural lenses.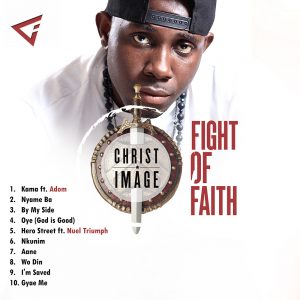 Pre-order on iTunes or AmazonMP3