Atta Patrick Trends with "TAKE CONTROL" |Audio & Video|
Ghana is so blessed with great talents and gifts across the globe. And gospel music minister, Atta Patrick is a heavy force to reckon with. His latest single off his album called "Take Control" testifies to that effect; alongside a top notch audiovisuals. Watch, subscribe and download, share and allow Jesus to take control of every aspect of your life.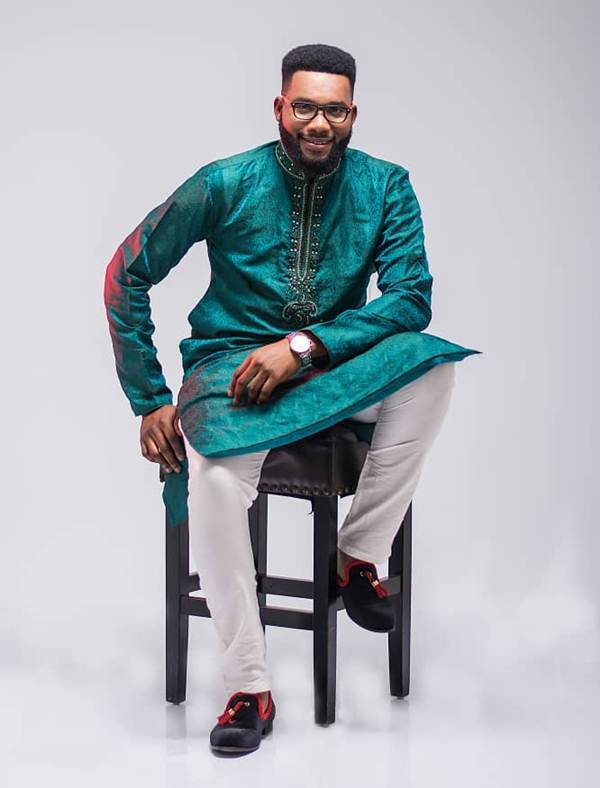 MORE ABOUT ATTA PATRICK
The Holland-based Ghanaian gospel musician and movie actor Patrick Atta Adu Sarfo popularly known as Atta Patrick in showbiz circles has released his third album titled 'Take Control' under the auspices of Atta Patrick Ministries.Having released successful gospel albums over the years such as 'Osagyefo' (2006) and 'Awieye Ne Asem' (2016), the versatile and talented singer cum actor kept improving and impressing everyone with such a unique music ministry and gifting.'Take Control' is the first transformative single off his third album 'Take Control' in 2019. Take control is a classic danceable, prophetic and motivational song fused with Pidgin English laced with a delightful Ghanaian dialect that energizes devotees of Christ that in spite of the difficult times God will take control. Take control is also birthed from his music life experience."The content of my song is a message for everyone because it is a request for the Almighty God to take supreme control over everything we are doing this year," he told GospelEmpireGh.Com.The Gospel icon uncovered in an interview with GospelEmpireGh.Com that he penned down most songs in a specific book when he was then in secondary school at Tweneboa Kodua Senior High School since he knew one day the world will listen his voice through music.

He was born to Mr Lord Sarfo and Mrs Opoku Sarfo. Music has been in Atta's heart since his tender age. He began singing at the age of 17 years. Afterward, his ability was showcased at Tweneboa Kodua Senior High School.Atta Patrick has also featured in series of movies, some of which include: Amen, Asem Ben Nie, Dodo Prapra, Ka ma me, Atanfo Nye Nyame and others.When asked by GospelEmpireGh.Com about his thoughts on current Ghanaian Gospel industry, he said:" They are not genuinely depicting how genuine Christians ought to live their lives particularly how they carry on Social Media. People shouldn't disregard what is written in the Holy Bible Mattew 7:16 which state that you shall know them by their fruits.""Take Control" has started enjoying airplay in a section of the radio stations across the country and other public places. Take Control is easy-to-sing-along song.Joining this gigantic 'Take Control' promotion is Ashanti Gospel Presenters Association (AGPA); a vibrant gospel music promotion association in Kumasi in connections with over 20 biggest radio stations in Ashanti region and the tune is shattering boundaries in extraordinary ways with numerous uncountable testimonies..He believes "Take Control" is an in-season word that God's people need to hear. He also believes that the word is for him as well. He says, "I believe that God is going to take control in my music ministry through this song. I just have to trust and believe in Him."
Atta Patrick – Take Control (Official Music Video)h
To connect with him on social media, reach out to him on:
• Facebook: Atta Patrick Ministries
• Instagram: Atta Patrick Ministries
• YouTube: Atta Patrick Ministries
• Twitter: Atta Patrick Ministries

Twitter: Atta Patrick Ministries